12/28/2015 - faldon
Christmas time is fun time
3 days of joy and 26 years of parental storage gave this small collection over the holidays: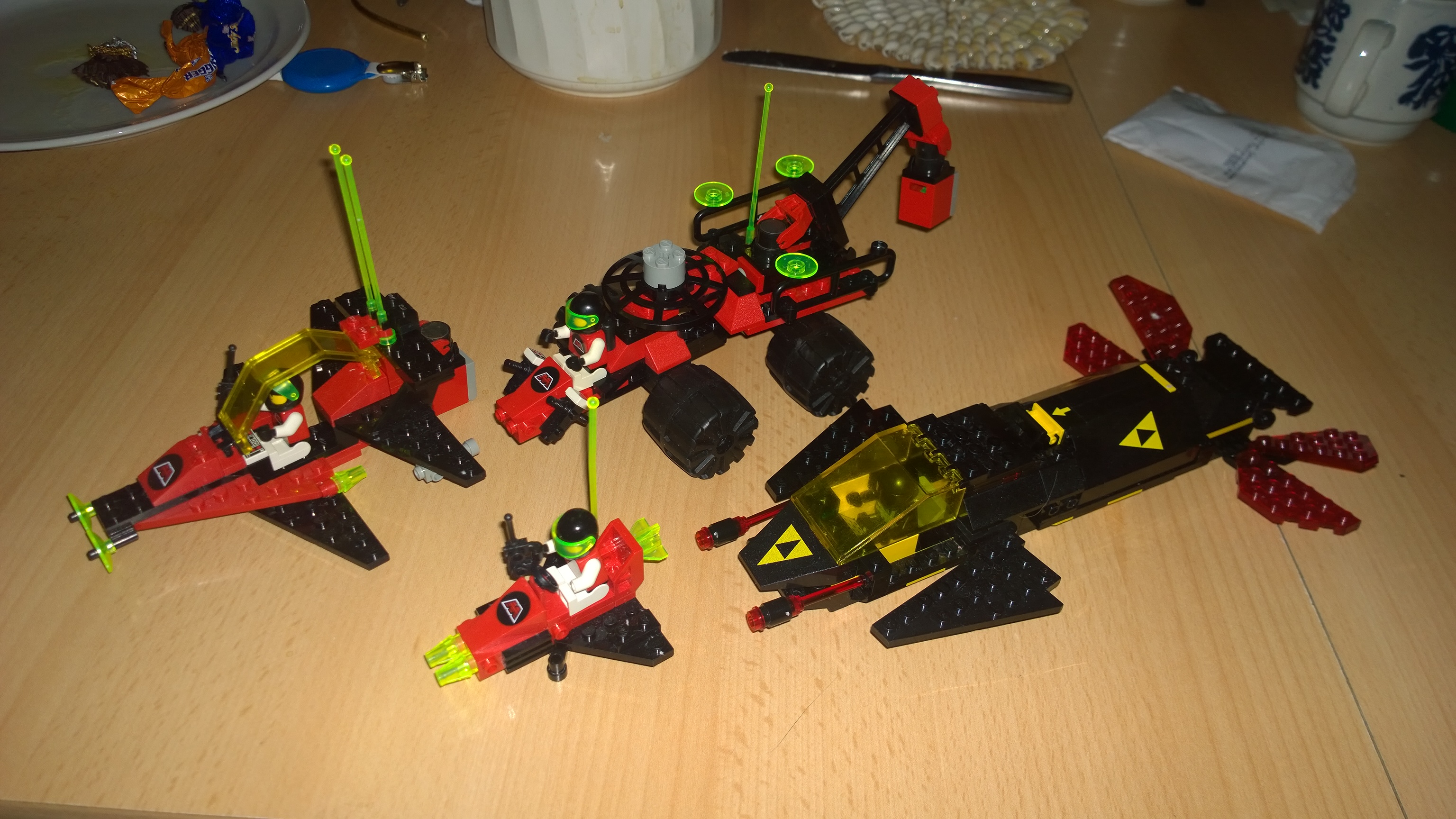 The right one in the front row is a spaceship from the Blacktron series, released in 1987.
The other three belong to the M-Tron series and were released between 1990 and 1993 (I guess, the left one in the front row was released in 1990, not sure about the two other ones.)
Yes, we had fun. Merry Christmas.